Looking for a
FREE Insurance Quote
It's simple to request a FREE Quote
Just give us some details to work with and one of our independent agents will contact you. Generally speaking, we can give you a quote quite quickly, subject of course when you ask us, but rest assured we will get back in touch with you as a matter of urgency.
Our agents at Coastal Insurance Group Agencies LLC will definitely find the best policy for your individual requirements.
Firstly; Coastal Insurance Group Agencies LLC represents a number of different insurance companies and can compare coverage and best prices to find the best possible value for your individual circumstances. Secondly, as an independent insurance agent, we're committed to doing business face-to-face and being your advocate in times of need.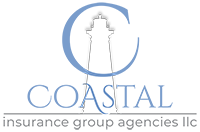 Please join us on Facebook & share your experience