Shopping for an Insurance Agency Shouldn't Be a Hassle
Auto Insurance Policies
Rest assured that you're always covered while driving with comprehensive auto insurance from COASTAL Insurance Group Agencies LLC. Furthermore we will search numerous insurance companies to find the best rates for your specific needs. Just give us a chance to quote your car insurance and we are confident our rates will make you a return customer.
Firstly we offer prompt service and competitive rates. Secondly we offer a wide variety of coverage options for cars, trucks, motorcycles, RVs, ATVs, boats, and more. Policies are available for all makes and models. Furthermore we offer commercial auto policies for all types of risk. Additionally, we provide coverage for almost any type of driver, including SR-22 coverage for high-risk drivers.
Home Insurance
Your home is perhaps your most valuable possession. This is why you need the best home insurance coverage available. Call today to receive a free no-obligation quote for home insurance. We also have policies for dwellings, mobile homes, rental properties, condos, and even renters.
Flood Insurance
Do you know your homeowner's policy does not cover you for sudden and unexpected rising water? Getting a flood policy will protect your home and your contents from these unforeseen events.
Wind and Hail Insurance
Here in the coastal communities, some companies will write you a policy without wind and hail protection. For those living in the coastal region, COASTAL Insurance Group Agencies LLC would suggest this coverage. Furthermore, we can quote and bind your wind and hail coverage today.
Life Insurance Policies
We know it's difficult to imagine a time when you won't be there to help provide for your family. This is why we offer programs designed to help meet your life insurance requirements. In addition, we can set this up at any stage of life.
COASTAL Insurance Group Agencies LLC offer competitive rates on both whole and term life insurance. Additionally, we can even offer to waive the premiums on certain policies.
Our service area includes the entire state of Georgia and specializes in the needs of Brunswick, St. Simons Island, Jekyll Island, and the Golden Isles.
Liability coverage helps if you're legally responsible for an accident that causes injuries or damage.
Collision coverage helps with the costs of repairing damage to your motorcycle if you hit another vehicle or obstacle.
Other than collision coverage we can help with a loss caused by something other than an accident. For instance, hail, or collisions with animals, theft, and vandalism.
Contact COASTAL Insurance Group Agencies LLC today for your FREE quote.
Recreational, RV & Boat Insurance Policies
Here in the Golden Isles area, there are many water activities available to you and your family. Therefore, if you're fishing, skiing, tubing, wildlife viewing, or just sightseeing, you're protecting your family and your RV or boat. Furthermore, during these activities it's a prudent measure in ensuring the health and safety of your family and these valuable assets.
Call COASTAL Insurance Group Agencies LLC, today at 912.264.0100 to receive a free no-obligation quote. Additionally you can come by our office at 5623 Altama Avenue, Brunswick, Georgia 31525
Our service area includes the entire state of Georgia. However we specialize in the needs of Brunswick, St. Simons Island, Jekyll Island, and the Golden Isles area.
Commercial Coverage
General Liability
Workers' Compensation
Professional Liability including Errors & Omissions Coverage
Umbrella Coverage
Inland Marine Policies
General Liability Insurance with BOPs (Business Owner Policies)
You can see we don't just do Auto Insurance and Home Insurance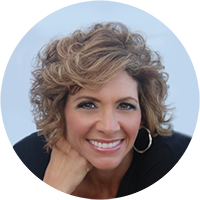 As a lifelong resident of the area, I'll be proud to serve you as your local independent insurance agent. I will ensure that this process is straightforward and personalized to help you select the most comprehensive, cost-effective solution for your needs. So talk to us today - whether that's auto, home, life, specialty, commercial, and more.
Kim Wallace
Agent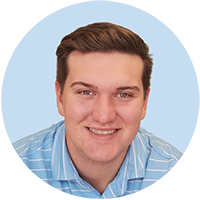 Born and raised here in the golden isles. My passions have always been sports and music. I was gifted the opportunity to give back to the community and children through umpiring/refereeing and volunteering at a nonprofit sports ministry CIA. I look forward to helping each and every one of our clients in any way possible.
Justin Benner
Associate Agent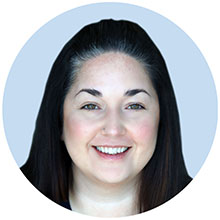 I was born and raised in the southeast and love where I live. I am a mom to one son and we enjoy being outdoors, especially when we can go to the beach. I have a passion for helping people and I look forward to working with all of our clients.
Sarrah Dye
Agency Contact Representative